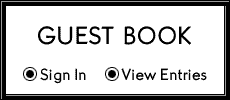 EFFIE KATHERINE PARKER YOUNG

Born:

June 25, 1884
Died:

June 23, 1932
CHARLEY FLOYD LINAM YOUNG

Born:

February 15, 1881
Died:

December 20, 1939
Wed:

September 26, 1902
Charles Floyd Young and Effie Katherine Parker were married in Dover, Arkansas.  They moved from Arkansas to Colorado City, Texas in approximately 1919 with the 6 children they had at that time.  They traveled from Arkansas to Texas by way of train and the trip took 3 days.  They rented a farm when they first arrived, but Charley was able to make a "bumper crop" the first year so was then able to buy a farm. 

(excerpt from Journal of Julia F.Young Welch)

This web site created by Jolene Mershon (granddaughter of Effie & Charley Young),with the help of numerous cousins and other kin. To contact me by mail:


Jolene Mershon

420 Chimney Hill Cir.

Mansfield, Texas 76063
If you click on Sign In (below), there will be a place to write me.  I will receive a message through e-mail from that or click on e-mail me and my e-mail address will be automatically populated.  

There are only two lasting bequests we can give our children.

One is roots, the other wings.

     Quoted by Hodding Carter in Where Main Street Meets the River, 1953

A Young family outing with the Campbell kin

including BRINGLE and LINAM surname

Lower row (l to r): Allie Campbell (sister of Effie, Ivey Campbell, Charley and Effie

Children (only some identified l to r): 2nd from left, Golda Campbell, 4th Julia Young, 5th Charles (Bud) Young, 6th Nellie (Ned) Young, 10th Audrey Campbell.


HOME PAGE

YOUNG-PARKER

FAMILY

Double click here to add text.

 Scottie Belle Young                                       Born Oct. 29, 1903                   Died Aug 12, 1904

 Claud Olen Young - Dude                             Born Dec. 3, 1904                    Died Feb. 11, 1968

Clarence Dolan Young                                   Born Sept. 20, 1906                 Died Apr 4, 1979

Nellie Pauline Young - (Ned) Gentry              Born Jan 20, 1909                   Died May 16, 1994

Julia Frances Young - (Juice) Welch              Born July 31, 1911                  Died July 19, 2000

Charles Floyd Young - (Bud)                          Born Feb 25, 1914                   Died Dec 10, 1996

Robert H. Young - (Pete)                                Born Jan 10, 1917                   Died Aug 5, 1970

William Hugh Young - (Teler)                         Born Nov 20, 1918                   Died June 6, 1982

Allie Marie Young - (Ree) Rogers                  Born Nov 2, 1922

The nicknames were give to his children by Charley Young or PaPaw as he was known to his grandchildren.

(Rememberance from Terry Young)

CHILDREN OF CHARLEY AND EFFIE YOUNG